One thing I was sure about when I decided to buy a camper for my road trip was that it couldn't feel like camping. It had to feel cozy and decorated like my studio apartment in Portland, otherwise I'd be giving up my home to be a bum [and moving out of my apartment was one of the hardest part about deciding to leave Portland anyway]. I love traveling but I always wish I could have my apartment in the cities I visit, so I wanted to create a space that felt like my home on wheels. Here's where I started from.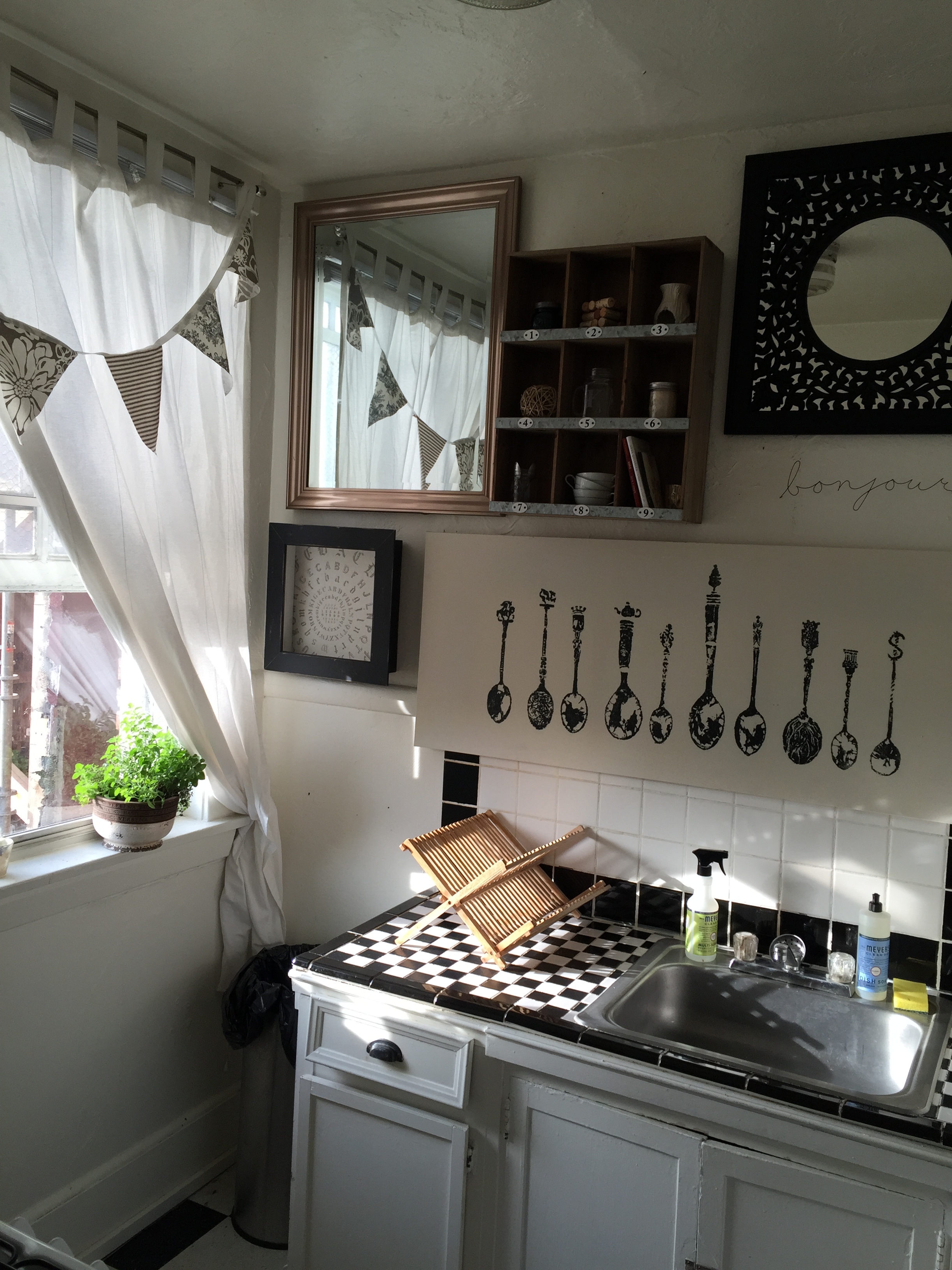 There's something to the idea of taking an old worn down space and making it feel fresh without losing character that's always appealed to me. I bought a 1970-something Coleman pop-up trailer because it's lightweight and easy to tow with my Honda HR-V, and unpacks into a space that feels less camp-y and more home-y.
The Craigslist family who sold me their trailer is very sweet and they were super helpful when I came by after work to check it out. It didn't seem to faze them that I was by myself and not sharing much detail on why I wanted to buy a tent trailer, besides that I really love camping. They spent close to an hour showing me every nook and cranny of the trailer and looking back, I'd probably nail this down as the moment when the plan felt real. I called my best friend afterward just to confirm that I wasn't crazy and she assured me that as long as I had a plan, I should go for it.
The first thing I did was paint everything white [my favorite color], which brightened the space and made it feel a lot cleaner. Then I added hardwood floors, swapped out the hardware, removed the table and one of the benches, and hung the curtains from my apartment. Because I don't want to have to worry about finding campsites with electric/water hookups, I bought solar panels and a water tank. The only work I did to the exterior was to install a roof rack for my road bike and surfboard and replace the taillights.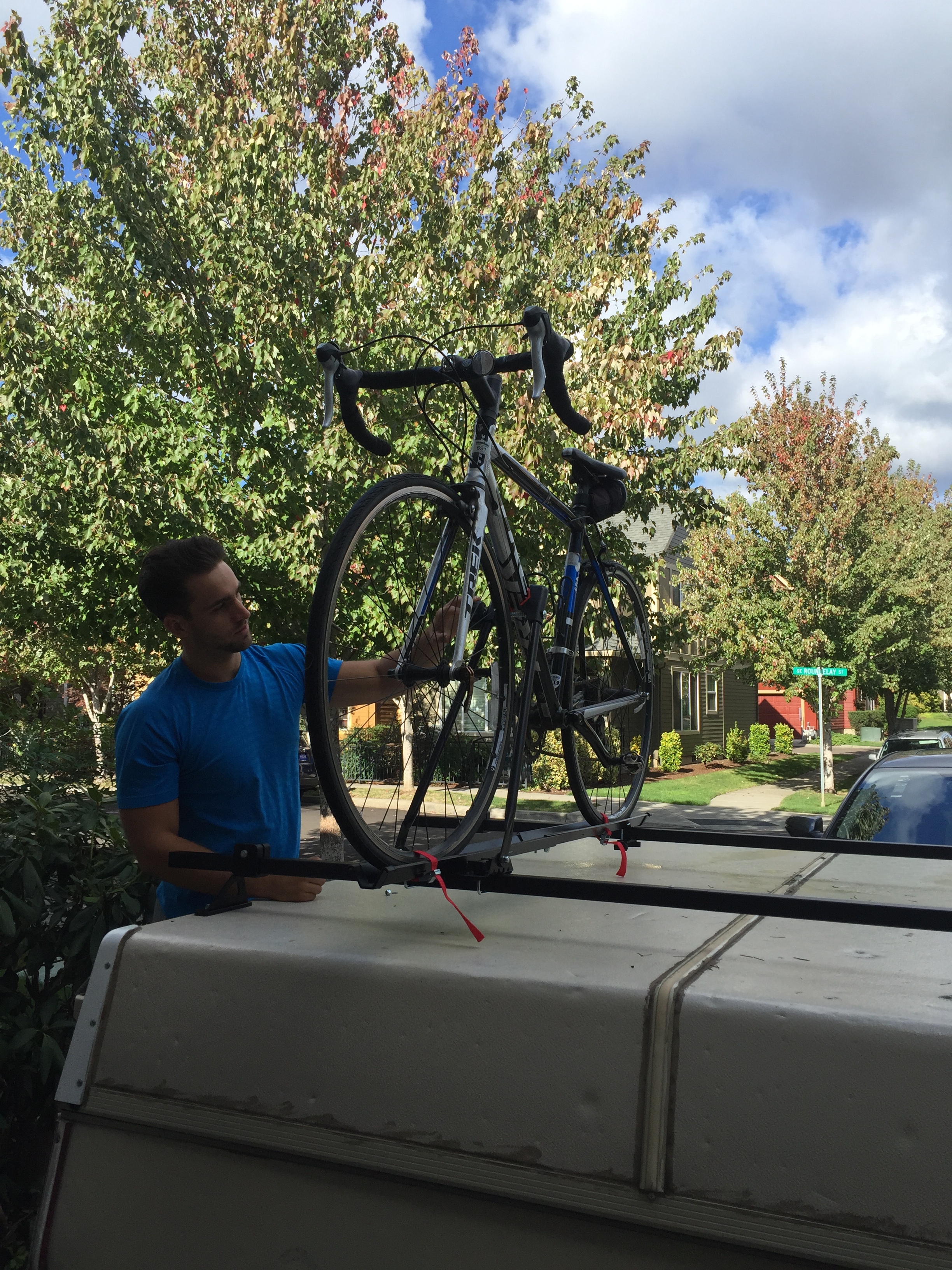 Some of the decorations and ceramic kitchenware could be considered impractical, but it's really important to me for the space to feel like home. Everything folds down and packs up like Tetris; I just have to be strategic in where I place things. My teardown time gets better every time I do it, so I should have this down to a science by the time I get to California!